Dear friends,
today I have amazing news for you – again!
I want to show you the Art Charity Calendar 2022 and also my submission for it.
Yes, you read right, our calendar goes into round 2!
You can purchase the calendar made by eleven of my dear fellow artists and me for 2022! And again it is for a good purpose!
The profit will be donated in the end to the Plaestinian Dar Al-Tifel Al-Arabi school in Jerusalem.
The calendar is in the A4 size (21×29,7 cm), it is a hanging wall calendar and costs 10€ plus shipping.
Until November 15th you can order it binding at me or one of my fellow artists by writing us a direct message for example on instagram or facebook. As soon as the pre-order time has finished the calendars will be printed and shipped to you.
My submission is my interpretation of this year's subject "home".
I called my biomorph Identities because it combines the three identities I feel as mine using the national flowers/plants of the three countries. Do you know what countries I am talking about?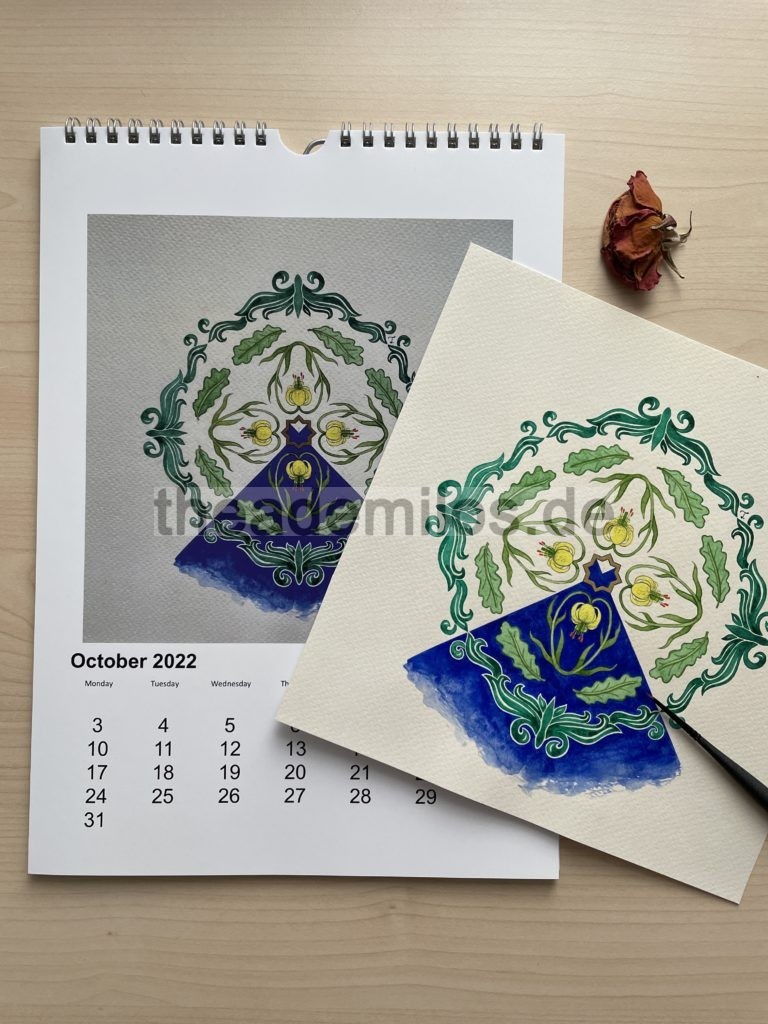 So, do you want to be part of something artsy and humanitarian at the same time? Then write it in the comments below or send a direct message to me.

And if you think that this a great project, please like and share! Thank you in advance! ❤️

And here is the list of my friends and fellow artists taking part in this project with me:
Maryam Tahboub,
Anthea Ben-Naim,
Yukiko Futamura,
Chumik,
Maryam Shaikh,
Laila Šehović,
Elena La Kusman,
Naseeba Khader,
Esma Bilgin,
Walada Touriño
and Kiran Hayat.
Stay happy and creative!
Yours, Thea