Hallo…
…and a happy new year to all of you!
I wish you that 2022 will bring you health, love and happiness. And of course more art!
A whole new year lies ahead us, a lot of chances to take, smiles to give, mistakes to be made and all what comes together with what it means being a human: life!
What are you up to in this fresh new year?
Have you already made some plans?
I did, I wrote down my intentions for 2022 in my new notebook I got by my dear nieces:
Get back to a daily art routine. – I won't lie, the past year was tough and did not contain as much art as I wanted, but with three little children and life art was just not always possible.
Start making illustrations for a project that is not going to be reveiled yet. 🙂
Back to basics with paintings of flowers and plants.
Learn one new technique. – I don't have any particular technique in mind yet, so I'm excited if that will work out.
Make paints and inks to use them in my paintings.
Make paper.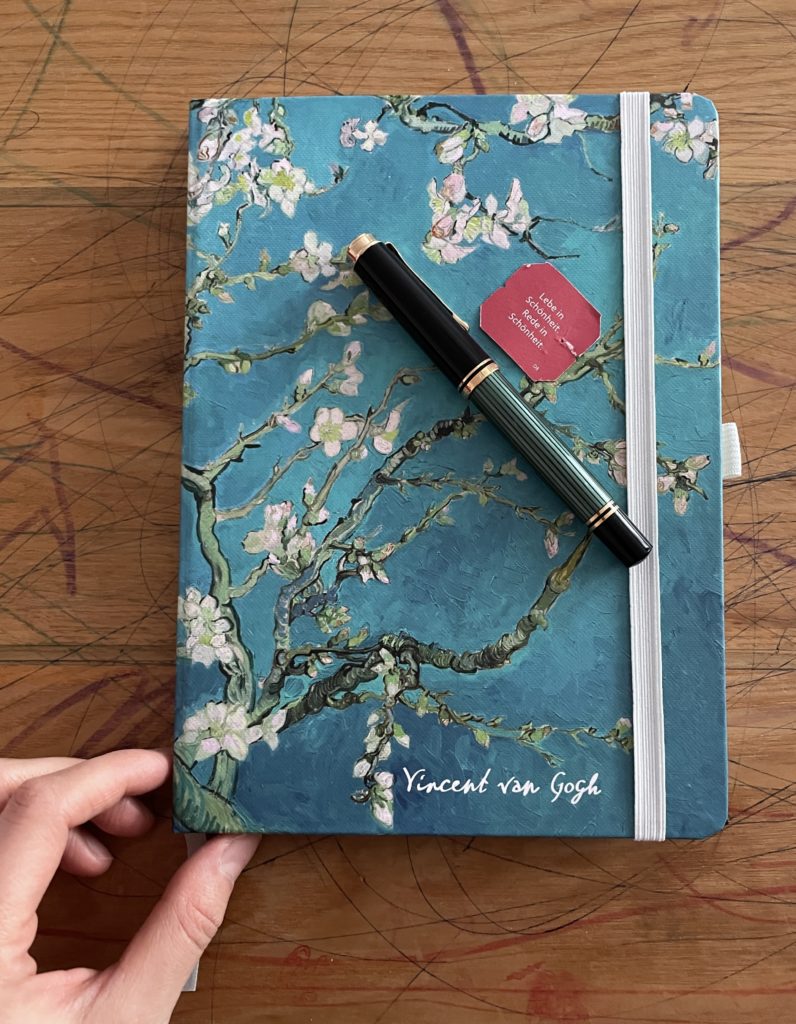 Maybe my list will inspire you to write down your own one, I would be very happy if that's the case.
And please do not get stressed by such intention lists. They should serve as reminder for the things that get forgotten through the year, they are a keeper for ideas for when the time will come.
Because sometimes – or better said very often – life looks totally different from what we planned it. For these and all the other moments in 2022 I wish you all the best! Make plans, change them, dream big and be creative!
Lots of love.
Yours, Thea